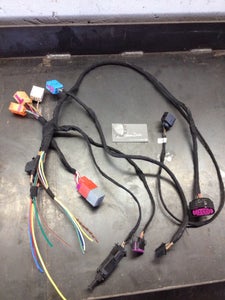 $

399.00
This version of our swap harness is made to be able to run your VW Mk4 or Audi TT engine in a universal body type application.
This is also our version of swap harness for the older Mk1 and Mk2 models.
There are only a handful of wires that will need to be wired in to have your engine running. Also included in our harness are the additional wires that the end user can wire in if they would like to have the outputs for coolant temp, rpm, speedo and so on. Included with the harness is an index for the wires that need to be wired in.
The Mk4 DBW gas pedal still needs to be used and the Mk4 engine wiring harness, with immobilizer disabled. For the analog gauge clusters a digital-to-analog converter will be necessary.
Prices are in US funds.
Liability, Limited Warranty, and Returns Policy.